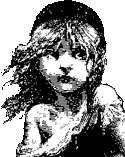 First Night Records are the specialists in theatrical recording. From our first recording SINGIN' IN THE RAIN in 1984 to LES MISÉRABLES featuring "
" and most recently SINGIN' IN THE RAIN(2012) and TOP HAT, we have released more than 150 albums of West End and Broadway musicals.
A full catalogue and index is available on this site, together with details of our mail order service. The news service will give up to the minute information of forthcoming releases.